Mobile Oil Treatment Unit CMM-0,6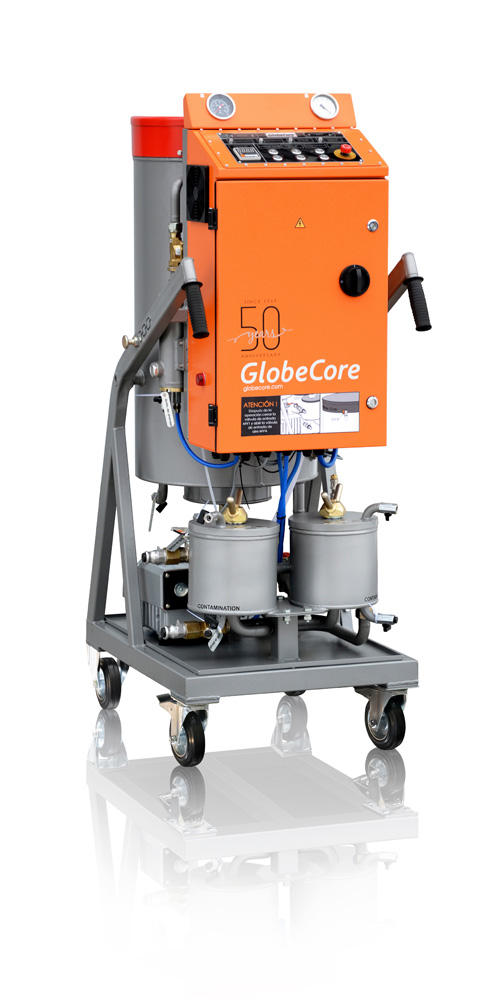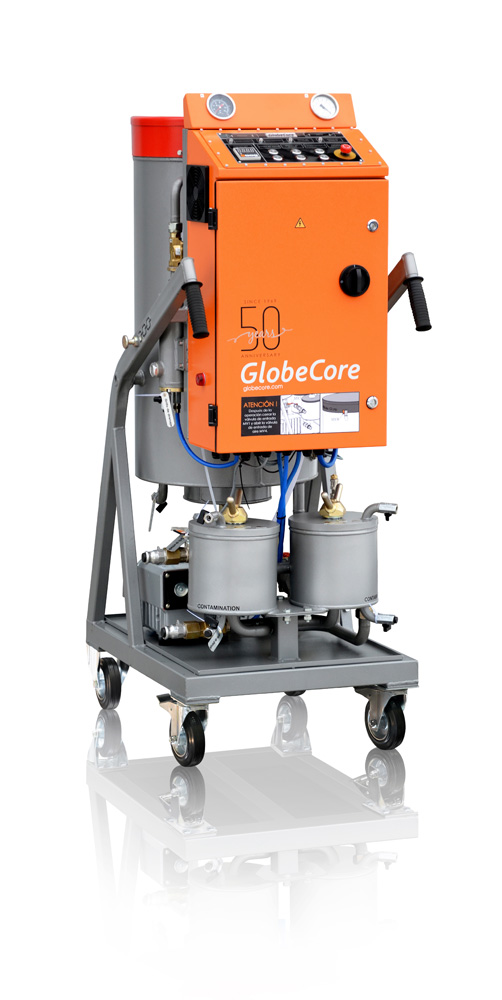 Majority of transformers are used for electric power supply for electrical insulation and as heat transfer agents from an active part to chilling units contain a special type of oil. That's why it is important that transformer fluid corresponds to industrial standards. But under influence of negative factors (contamination with mechanical impurities, oxygen and water) parameters of transformer oil worsen and need to be restored to standard values.
GlobeCore offers for companies performing repairs, maintenance and operation of transformers and other oil-filled equipment its СММ-0,5 oil treatment units. They are designed for pumping, heating, degassing and purifying of transformer oil from mechanical impurities and moisture.
Unit components
Unit СММ-0,5 consists of:
vacuum (degassing) chamber;
heater;
oil transfer pump;
vacuum pump;
filtration block with replaceable cartridges.
General view of degassing unit is shown on picture 1.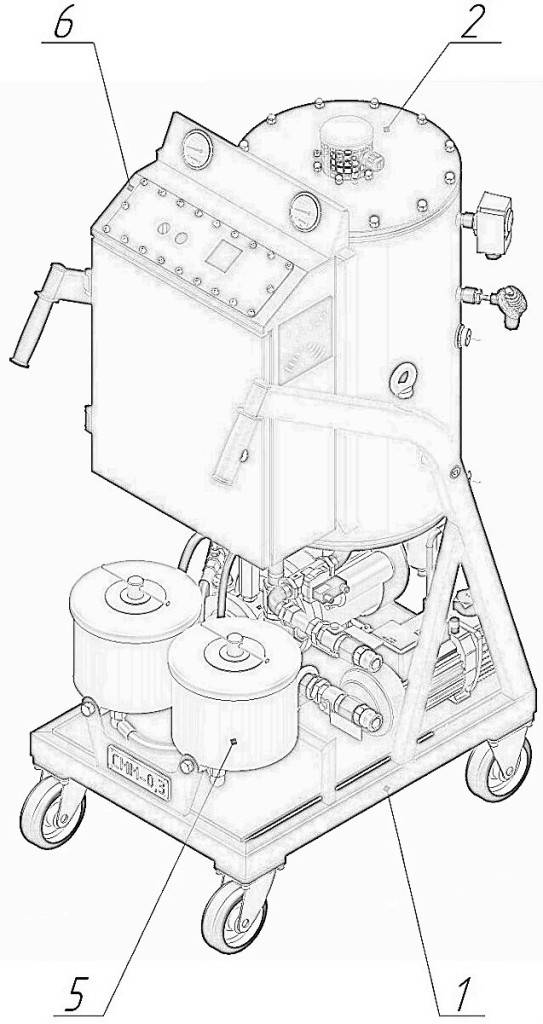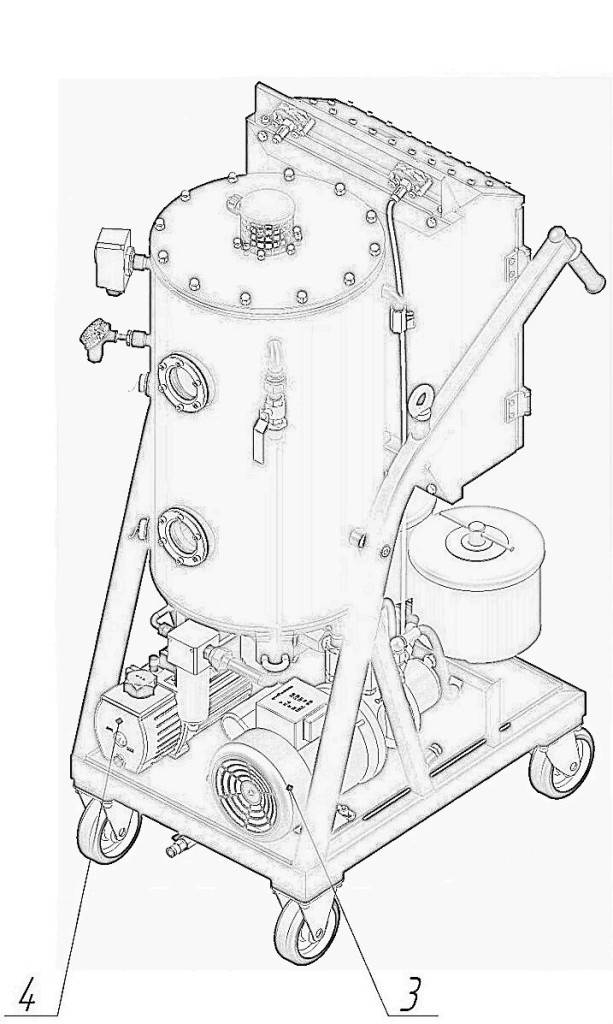 Picture 1 – General view of degassing unit: 1 – frame, 2 – vacuum chamber/heater, 3 – transferring pump, 4 – vacuum pump, 5 – block-filters, 6 – control panel.
Unit specifications
№
Parameter
Value
1
Capacity, m3/h
0,5
2
AC electric power supply voltage, at 50 Hz frequency, V**
380*
3
Power consumption, kW
14
4
Coarse filter, micron
200
5
Fine filter*, micron
5
6
Purity class after treatment ISO 4406
-/14/12
7
Oil breakdown voltage after one cycle of treatment, min kV
60
8

Dimensions (without hoses), mm max

– length

– width

– heights

750

520

1350

9
Weights (without oil), kg max
250
* – any voltage available at customer's request
Unit advantages
СММ-0,5 unit for degassing and purification of transformer oils has following advantages:
simple design and compact size;
parts produced by leading world producers;
oil purification to 8-9 purity class according  to ISO 4406;
anti-foaming system;
oil leak sensor sounding an alarm signal in case of leakage;
upgrading of breakdown voltage of new oil up to 60 kV in one pass;
noiseless operation;
can be connected to electricity via usual socket (220 V);
easy to operate (unit is equipped with quick release fasteners Camlock type).