Oil Regeneration System UVR-0.1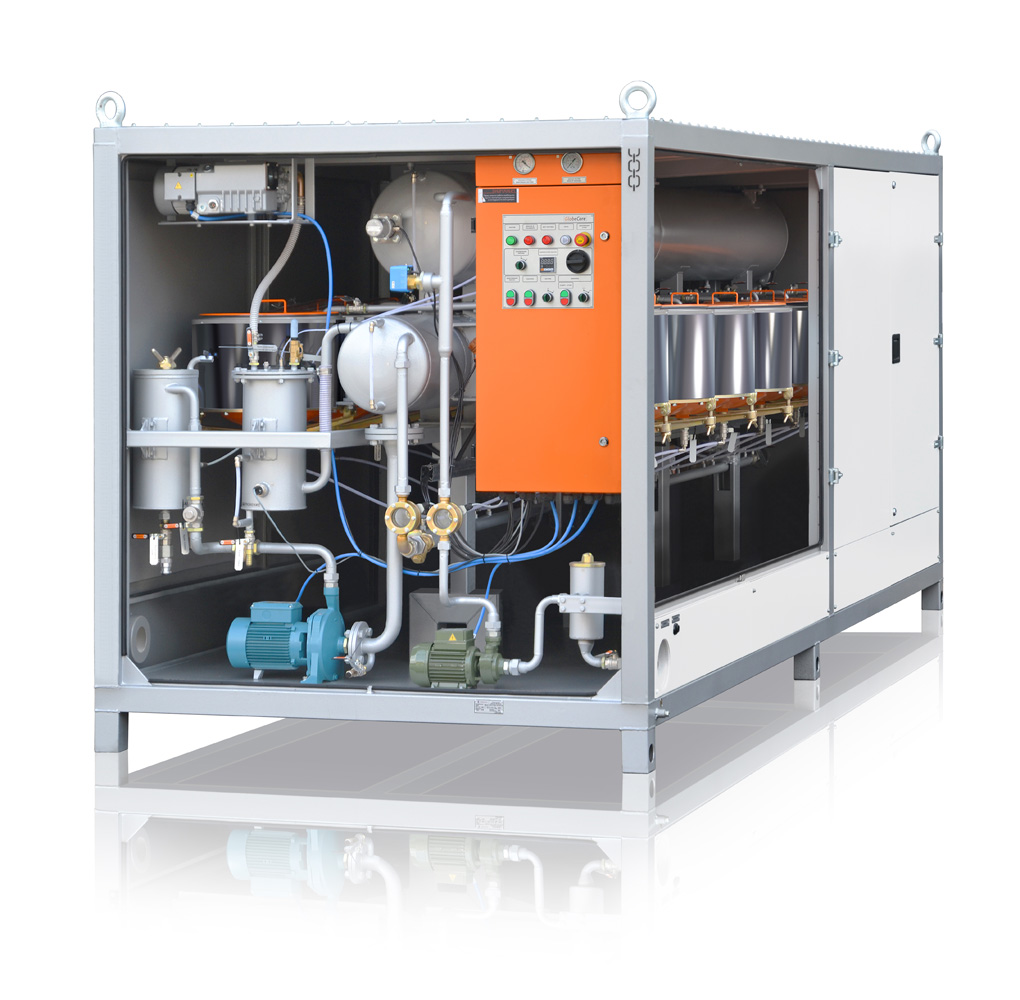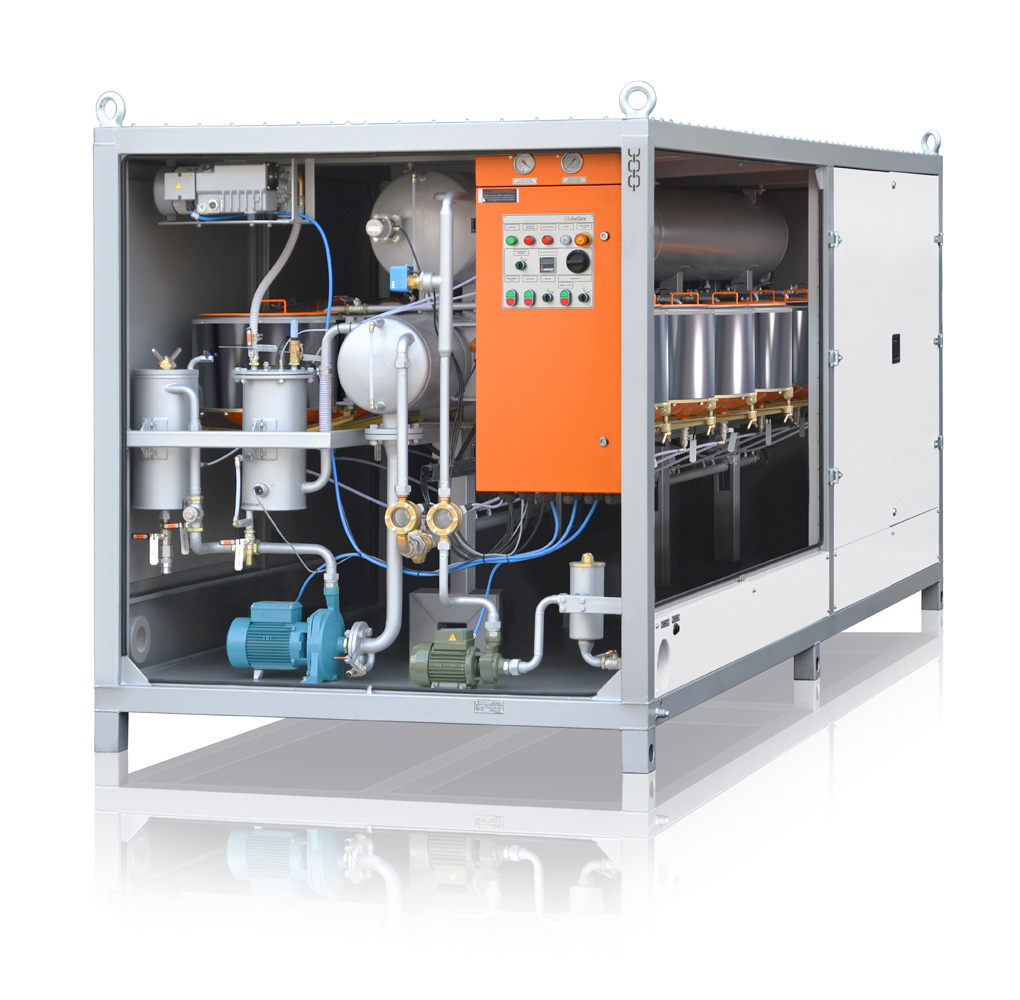 The most sophisticated to date oil reuse method is regeneration, defined by EEC Directive as " any process whereby base oils can be produced by refining waste oils, in particular by removing the contaminants, oxidation products and additives contained therein". Regeneration prolongs the life of the oil resource indefinitely. This form of recycling is the preferred option because it closes the recycling loop by reusing the oil to make the same product that it was when it started out and, therefore, uses less energy and less virgin oil. Regeneration of used oil takes only about one-third the energy of refining crude oil to sufficient quality.
Extends oil life
Saves money
Environmentally friendly
Extends transformers life
Can be used for treatment of nearly all mineral oils
Re-refined oil prices are competitive to equivalent virgin oil prices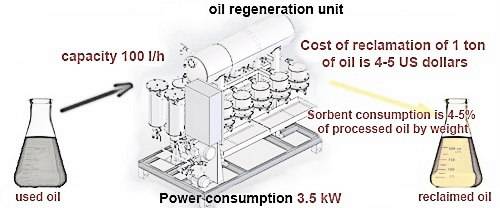 Globe Core Oil Regeneration System is engineered for regeneration of nearly all mineral oils, purification of diesel fuels and pirolysis liquids, removal of solid particles and odours, sulfur elimination and separation of other oil based products from asphaltenes and aromatics.
Regeneration Cartridge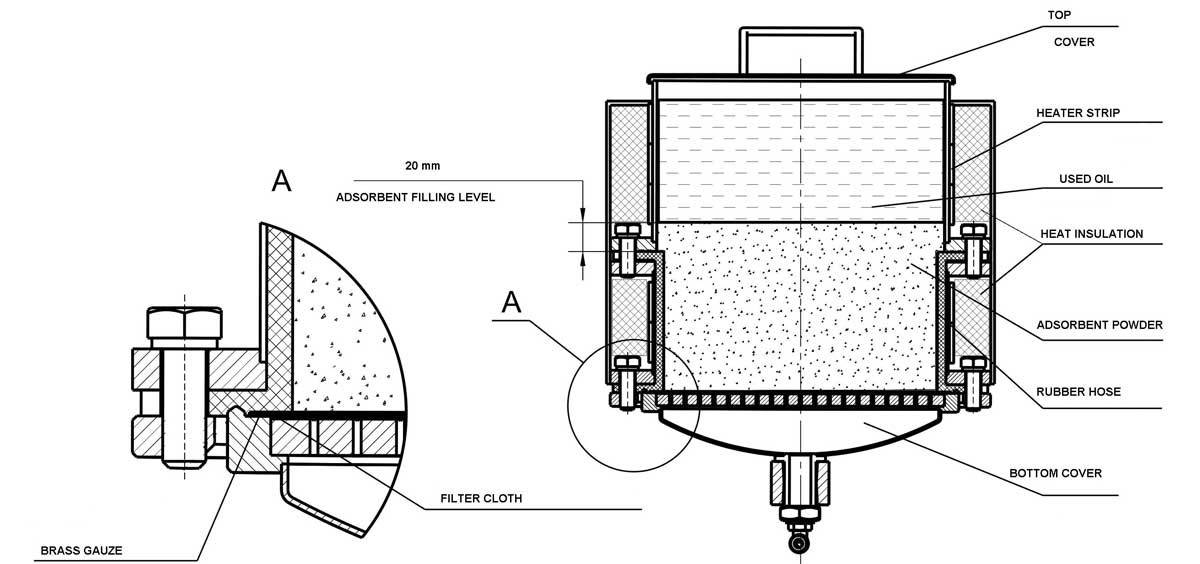 Oil Regeneration System consists of upper and lower oil tanks, coarse and fine filters, adsorbent cartridges vacuum pump, heaters and instrumentation. The control panel contains vacuum and pressure gages, switches, indicating lights and temperature controller. Used, contaminated oil, fuel or pirolysis liquid is drawn through coarse filter into the upper oil tank of regeneration system by means of an inlet pump. The liquid is then fed to the regeneration cartridges that rely on an adsorbent principle to restore acidity, interfacial tension, colour, resistivity and other parameters close to new oil or fuel conditions. Regenerated oil is accumulated in the lower oil tank and pumped out at the end of the process.
SPECIFICATIONS
Parameters

Value

Regeneration capacity, м3/h:

 

0.05 – 0.35

Regenerating powder consumption, % of regenerated oil

 

3 – 10

 

Regenerating powder quantity, kg

– one regeneration unit, kg

– all regenerating units

 

3

30

Oil loses, % of initial oil

1 – 5

 

Power consumption, kW

3.5

Filtration fineness,μm

– inlet filter

– outlet filter

 

25

5

Dimensions, mm

– length

– width

– height

 

1900

1080

1750

Weight, kg

760