Polymer bitumen laboratory unit UMB-L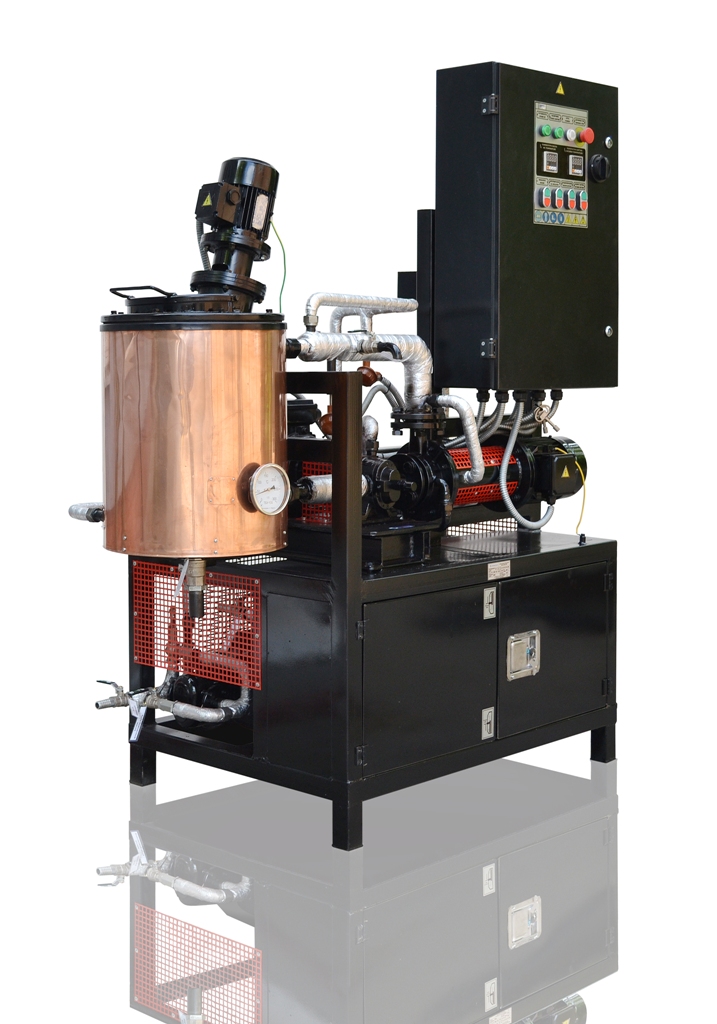 UMB -L bitumen modification laboratory system is designed for preparation of small samples (10 liters per batch) of modified bitumen.
The system uses continuous bitumen mixing process with further dispersion of bitumen and polymer in the mill.
The design allows addition of liquid components to modified bitumen.
| | | |
| --- | --- | --- |
| № | Specification | Value |
| 1. | Main loading tank volume, l | 17 |
| 2. | Reserve loading tank volume, l | 17 |
| 3. | Minimum bitumen load, l | 8 |
| 4. | Maximum bitumen load, l | 10 |
| 5. | Modified bitumen preparation process | Dispersion of bitumen and polymer in the mill |
| 6. | Max modified bitumen production temperature, ˚C | 190 |
| 7. | Minimum temperature of loaded bitumen, ˚C | 110 |
| 8. | Operating liquid heater power, kW | 1,5 |
| 9. | Control system | Manual |
| 10. | Component functionality control | Automated |
| 11. | Pipe heater power, kW | 1 |
| 12. | Nominal power consumption, kW | 7,5 |
| 13. | Liquid component inlet diameter, mm | 10 |
| 14. | Dimension, mm, length/width/height | 1480/680/1980 |
| 15. | Weight, kg | 260 |